NEW DELHI:
Ravichandran Ashwin
and
Hanuma Vihari
were the two superheroes who helped India salvage an improbable draw in the face of imminent defeat in the Sydney Test vs Australia. That helped India keep the series alive at 1-1 going into the fourth and final Test in Brisbane.
Ashwin in fact came out to bat with an extremely sore back and Hanuma tore a hamstring while batting, which was later diagnosed to be a grade two tear, on the final day at the Sydney Cricket Ground. They were facing a barrage of bouncers and short balls from the Aussies. But their pain didn't hold them back. It was their grit and determination that took centre stage.
The duo batted out 259 balls and stitched together a patient unbeaten 62 run stand for the sixth wicket to snatch a draw from the jaws of defeat. Hanuma, who was in extreme pain and discomfort and couldn't run, faced 161 balls for his unbeaten 23, while
Ashwin
remained unbeaten on 39 off 128 balls.
After securing a draw, Ashwin pulled out a stump and gave a fist bump to Vihari. Vihari meanwhile had a wry smile on his face while walking back to the pavilion.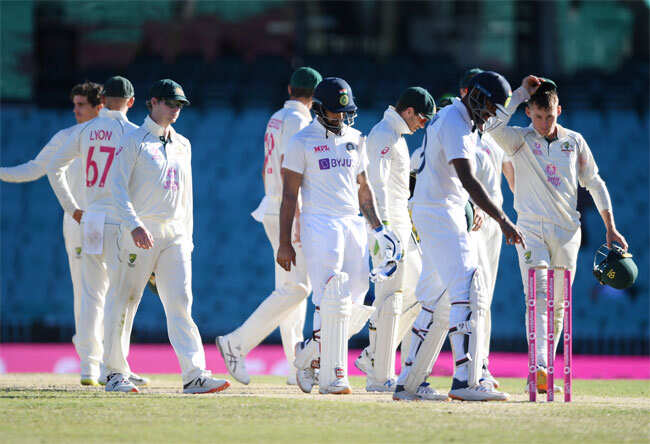 (Reuters photo)
Both Ashwin and Vihari were ruled out of the fourth and final Test but they knew what they had managed to do for the team. And, the team, in return, didn't let their valiant effort go in vain and won the fourth and final Test by three wickets to lift the Border-Gavaskar trophy for the second time in a row.
Timesofindia.com caught up with Hanuma Vihari for an exclusive chat and discussed his marathon knock in the Sydney Test, his partnership with Ashwin, Ajinkya Rahane's captaincy, Rishabh Pant's heroics, and much more…
Excerpts…
How would you describe your Sydney Test knock in the second innings?
I will rate this innings and partnership (with R Ashwin) really high. This will be one of the best innings of my life. Even Ajinkya said the innings is more valuable than the century (vs West Indies in 2019). I really enjoyed my batting and innings was really crucial. The series was hanging at 1-1 and could have gone either way. The innings actually saved the game. The satisfaction which I got after taking the team to a draw in Sydney was immense. I want to win as many games for India. I won't say this innings (in Sydney) will be the best ever. But, yes so far, I would rate it very high. I didn't have a good run in the series but the innings was special because I could save the match for my team.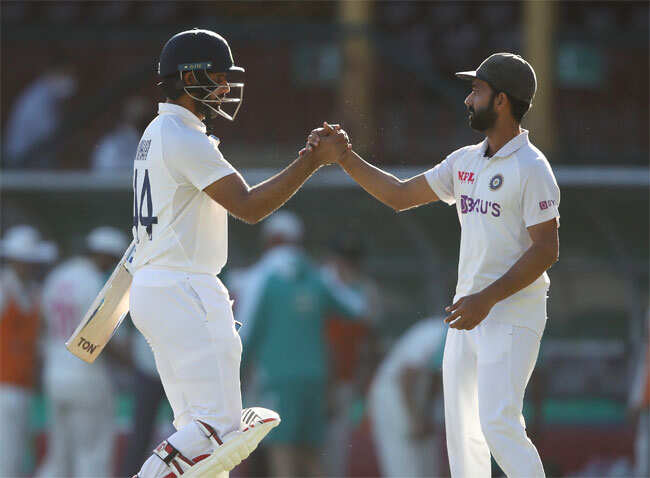 (Getty Images)
Your take on the match-saving and marathon partnership between you and R Ashwin…
We have a good rapport on the field. He speaks a couple of languages. It was fun to bat with him. After every over, he was coming and discussing the plan. We decided to play the deliveries coming on to the stumps and leave every outside off deliveries. He batted so well. He had a back problem and the way he batted for hours was really commendable. We really enjoyed the partnership.
Can you share a bit of the conversation Ashwin had with you as far as taking the game forward and denying Australia a win was concerned…
We really enjoyed our partnership. We were taking it one over at a time and that helped us to concentrate and focus on the game more. We were talking about how the bowlers are bowling. We were in a zone and we were just focusing on each and every delivery coming to us. Every delivery was important. Ashwin said, let's play for as long as possible.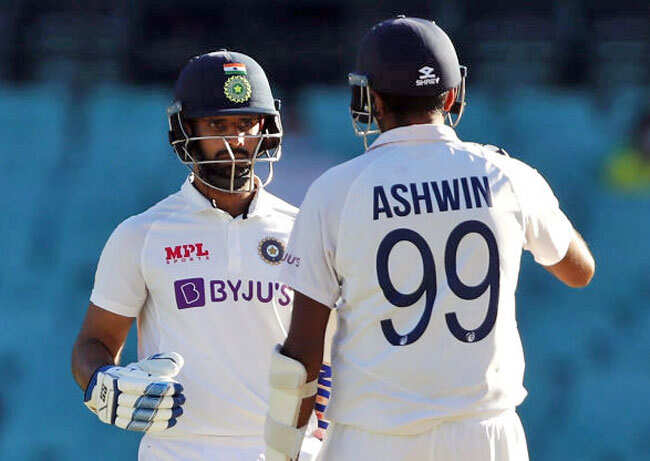 (ANI photo)
Did you miss being with the team lifting the winning trophy in Brisbane?
I was a bit disappointed that I was not part of the celebration. But I was so happy, cheering for my team in front of the television set. We had injuries and didn't have a good start to the series but we defeated Australia in Australia to lift the trophy. That's something you love to do. I missed that big moment. But I was so happy for my team at the end of the day.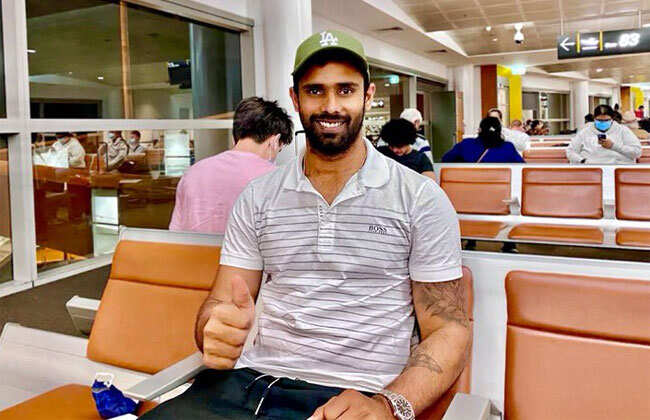 (Credit: @Hanumavihari Twitter)
How is the injury and what are your plans going ahead?
Injury is fine. I have started to walk now. I am in NCA right now and working a lot on myself and getting full support here. The progress has just started, let's see how it goes.
The bowling bench strength of the Indian team – the likes of Mohammed Siraj, Shardul Thakur and debutant T Natarajan, they did wonders in Australia…
Natarajan was playing his first match. Apart from him, Shardul and Siraj had just 1 or 2 Tests experience. They have a lot of experience in first-class cricket and in IPL. And, they have come (up) through the ranks and have done well in India A games. They truly deserved the chance. The fight they have put up shows the character.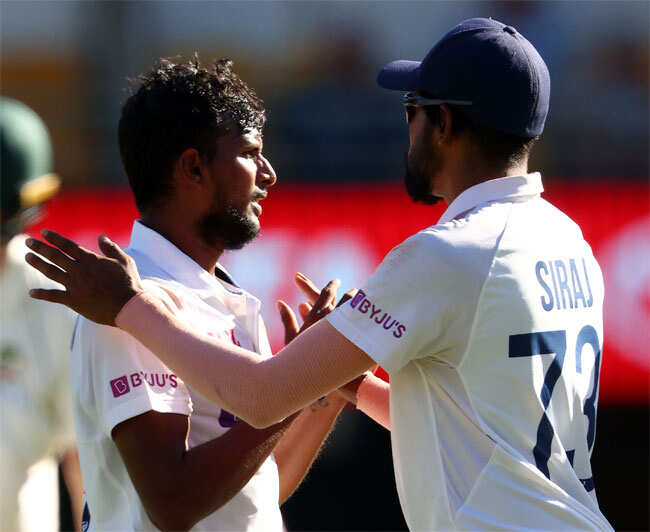 (AFP photo)
Rishabh Pant was criticised for his wicket-keeping skills, but his knock in Brisbane helped India to win the series. Do you think he should play as a pure batsman or should he be the first-choice wicketkeeper for the team now?
He (Pant) is a match-winner. He has done a magnificent job with the bat. The way he took that innings forward in Brisbane was commendable. I would call it a brave knock. Going forward, I wish and hope he wins many games for India. I will hope to see more of Brisbane kind of knocks from Rishabh.
After the Adelaide debacle, Ajinkya Rahane led from the front and guided India to a spectacular series win. Your take on Rahane's captaincy…
He (Rahane) is very calm and composed. And that's how he has been throughout. The way he handles the players and gets the result out of each one of us was a real tribute to his captaincy.