Every time you buy something organic, you are supplying nature with more strength to produce more life. Once upon a time, everything we used was organic, and then industries lost the consciousness to bring ethical produce to their consumers. However, going through the challenges of the last couple of years, it's not realistic anymore to carry on with the culture of fast-fashion and its production. A recently conducted fashion week in Milan showcased GCDS' collection, questioning the future of street-styles, which have been the biggest trendsetter of the past decade. Brands like Zara and H&M are watering growth through quick-changing, realistically tagged fast-fashion ready-to-wear. India being the hub of organic products and earthy essentials, it's not underestimated what Indian organic products can offer. Organic fabric industries and small businesses are finally getting their wings to fly. There's a huge variety of organic fabrics turning fancy and being transformed according to today's fashion trends.
What is organic fabric?


Fabric that has been produced through organic fibre and processed with certain earthy techniques and parameters that match up to national and global organic agricultural theories, avoiding toxic pesticides and chemicals, is organic. Organic textiles use eco-friendly techniques that have very little negative impact on the environment, and it's supporting to reduce global warming by minimum water usage and waste production. The Global Organic Textile Standards' (GOST) international certification for organic textile met its highest approval last year when most industries started turning towards respecting the stamp which gives the assurance of sustainability to the consumers. Most of the Indian textile industries are going through major shifts, leaning towards more earthy and eco-friendly production of various fabrics.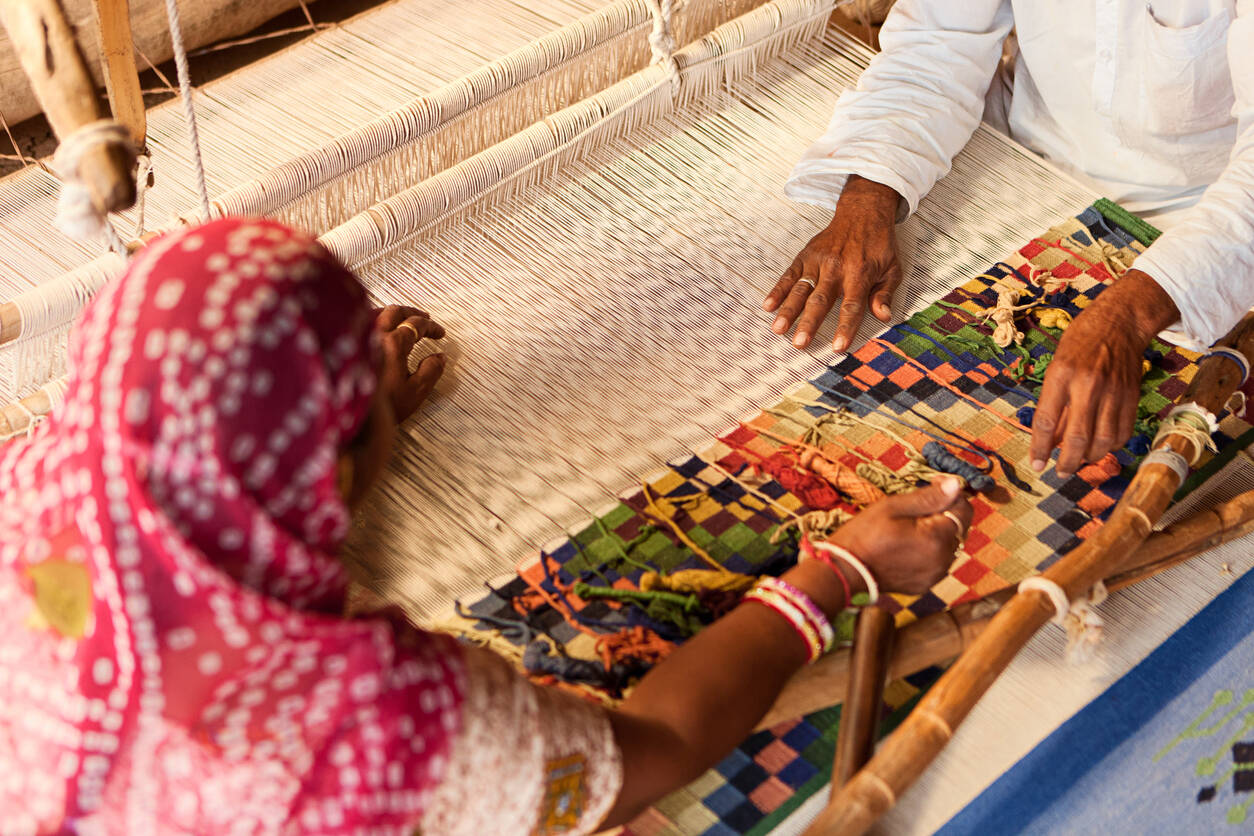 Types of organic fibres

From aloe vera to soybean processed cotton, the Green Movement got in full swing in the early 2000s. There are many companies under organic labels offering organic varieties obtained from vegetable cashmere to hemp and seaweed, and all are equally in demand. Organic cotton being India's best product, it is grown without harmful chemicals, often uses less water, and doesn't destroy ecosystems. It is known to improve soil quality as well. The same goes for other vegan fabrics like linen, seaweed, wool, hemp, corn, beech tree fibre, or coconut fibre, or even bamboo fabrics. Ecological textile industries have joined hands to come together and offer sustainably natural fabrics, fibres, yarns, and dyes with organic cotton, linen, wool, hemp, and Tencel. Presently, many individual brands and international ready-to-wear companies that are into fast fashion have turned their ethical ideas towards choosing organic fabrics.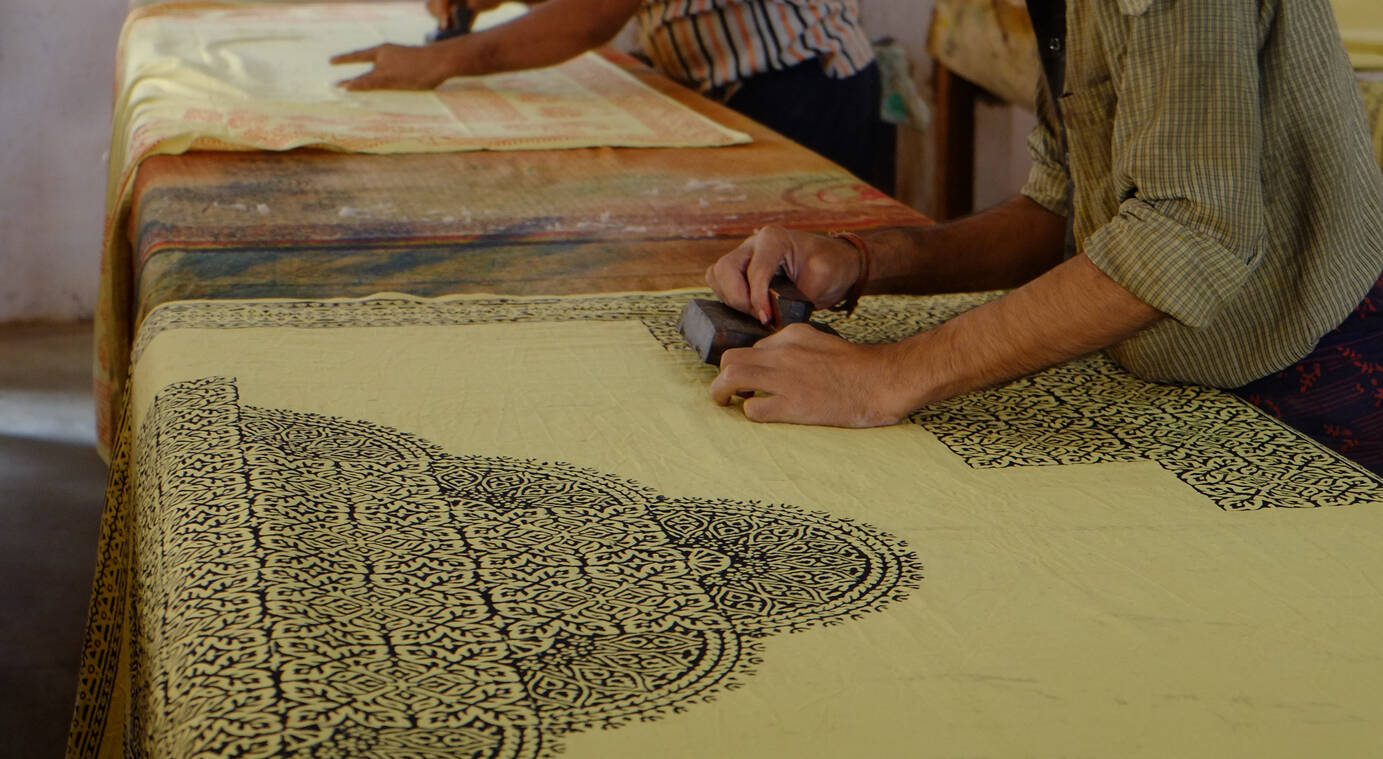 Cultural shift


"With more and more GOTS-certified operations and products we altogether substantially contribute to sustainable development," says Claudia Kersten, Managing Director of GOTS. There are estimated records of 3 million workers employed in certified facilities in 2019. To be certified under the organic category of GOTS, facilities must undergo stringent testing. From farming procedures to processing methods, organic products must not involve the use of synthetic chemicals, pesticides, or fertilisers, and should not be grown using genetically modified or radiated plants. Agrochemicals commonly employed in non-organic agriculture are one of the largest emitters of carbon dioxide in the industry. On the other hand, organic farming methods are widely considered to help promote better biodiversity, soil quality, and do not contaminate the environment with run-off substances which also exposes workers to fewer health hazards.
Given the health and environmental benefits of organic products, more eco-conscious consumers are now shifting towards clothing made from organic textiles. In response to consumer demands and the pressure to
'greenify' its operations, the fashion industry is now taking strides towards using more organic fabrics, and India is not behind. It has buckled up with such demands coming its way. Some big brands have already achieved GOTS regulations including outdoor apparel brands, bedding companies, ready-to-wear, and home decor. From fast-fashion giants to small businesses taking leaps towards organic and recycled alternatives, even luxury brands are promoting refurbishment and resale. High-end consignment platforms now allow consumers to rent, exchange, and rent again to keep items out of landfills for as long as possible. It's not surprising to click on Myntra, Carnival, Amazon, or Reliance Trends to buy daily wear, home decor, or bed linen and land up with a large spread of choices of organic and earthy products. With cultures and ecosystems changing environmental issues, India is remarkably becoming the biggest hub of organic production, promising a sustained rise in the near future.