Well, we seem to have finally reached a conclusion that women need to be celebrated all year round, and a particular day can't really be chosen to make them feel special. But, there's no denying the fact that a little pomp and show on International Women's Day is always welcome, isn't it? We hope you are valued, loved and respected for the woman that you are, every day of your life. And, we also hope you love yourself and care as much as others do. Loving oneself can mean a lot of things – it can range from anything like pampering yourself with gifts or spending time with loved ones, or even going for a trip. But if you are someone who loves getting expensive gifts and buying some on your own, then here's a list of must-have jewels in your collection.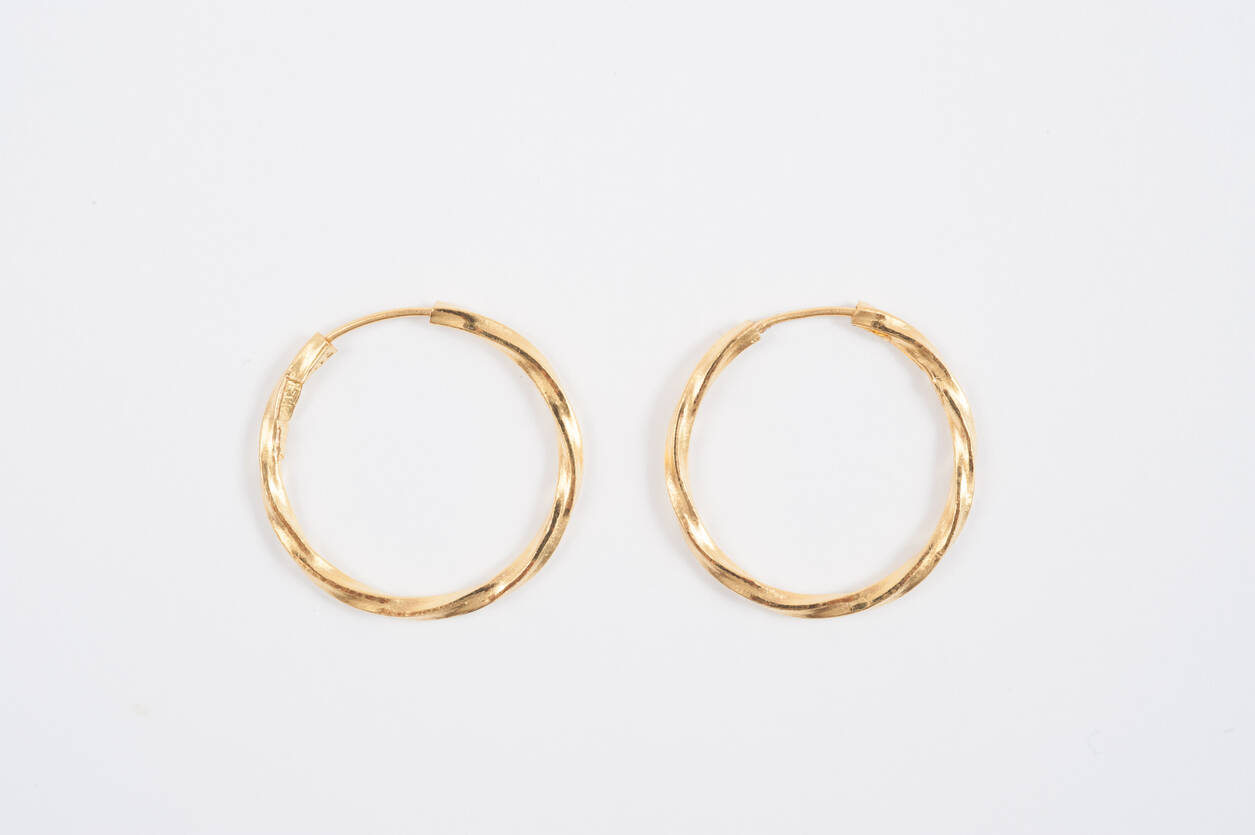 (An iStock image of hoop earrings)
Hoop earrings


Celebrated Jewellery Designer, Archana Aggarwal, swears by fine jewellery for its inherent and sentimental value that lasts forever and creates fond memories. "There are jewellery pieces you will enjoy for a while and others you will treasure for a lifetime, and there are some pieces that become a must-have for your jewellery collection. Hoop earrings are a style perennial, no jewellery collection is complete without at least one pair. Whether you opt for large gold hoops or small pavé hoop earrings, they are a style that can accompany relaxed as well as formal looks," suggests the designer.
They started as ring earrings and have now grown into full-fledged metallic rounds that women of all ages love wearing.
(Tennis bracelet by Archana Aggarwal)
Tennis bracelets


They came into existence after the US Open champion Chris Evert added glamour to the court in the 1970s, with her diamond bracelet that also fell during the match. Well, anyway a diamond bracelet is one of the quintessential pieces in any jewellery collection. "Elegant enough for the office, and glamorous enough for get-togethers, it adds just the right amount of sparkle to your closet," adds Archana.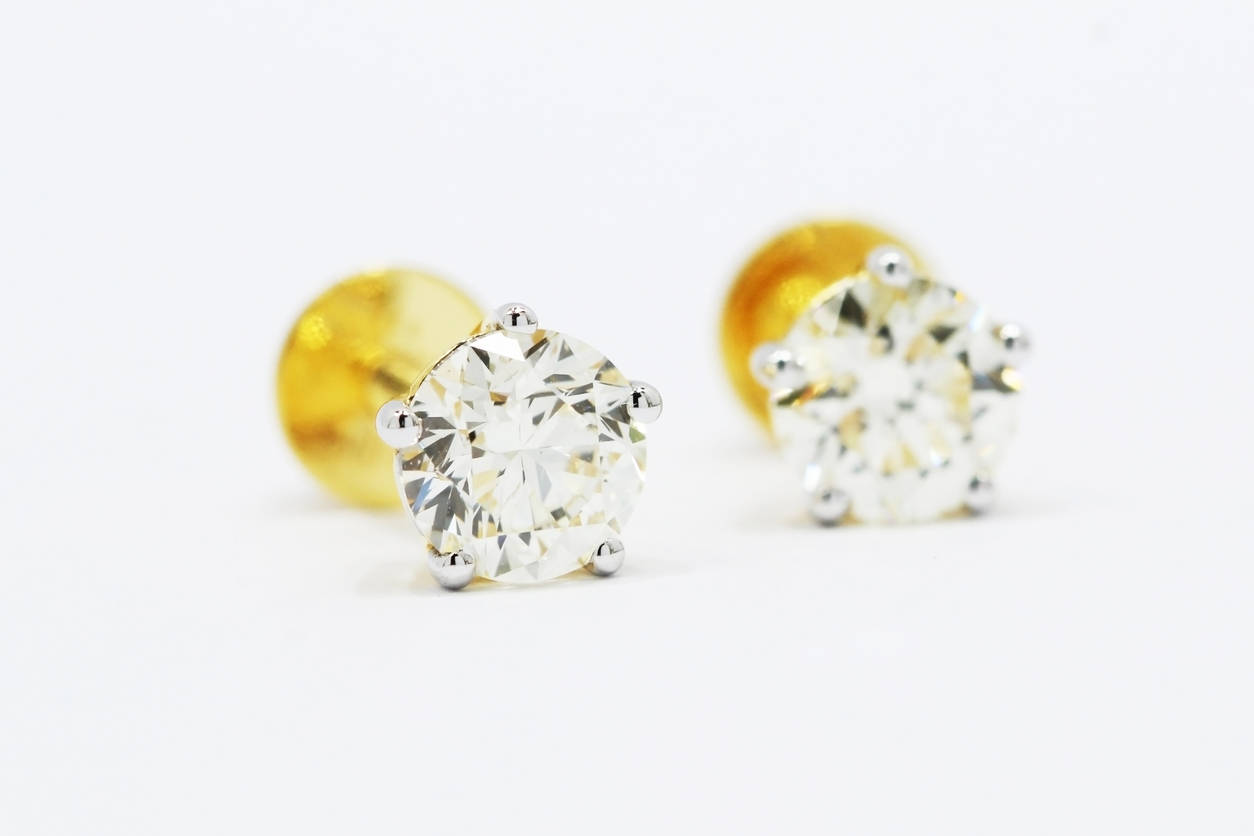 (An iStock image of diamond studs)
Diamond studs


When in need of more formal or special jewellery, classic diamond studs are a fool-proof option to add a dose of sparkle to your wardrobe. These chic earrings will add an extra element of shine that ties together any outfit. It is a good idea for every woman to own at least one signature piece of jewellery to standout on special occasions.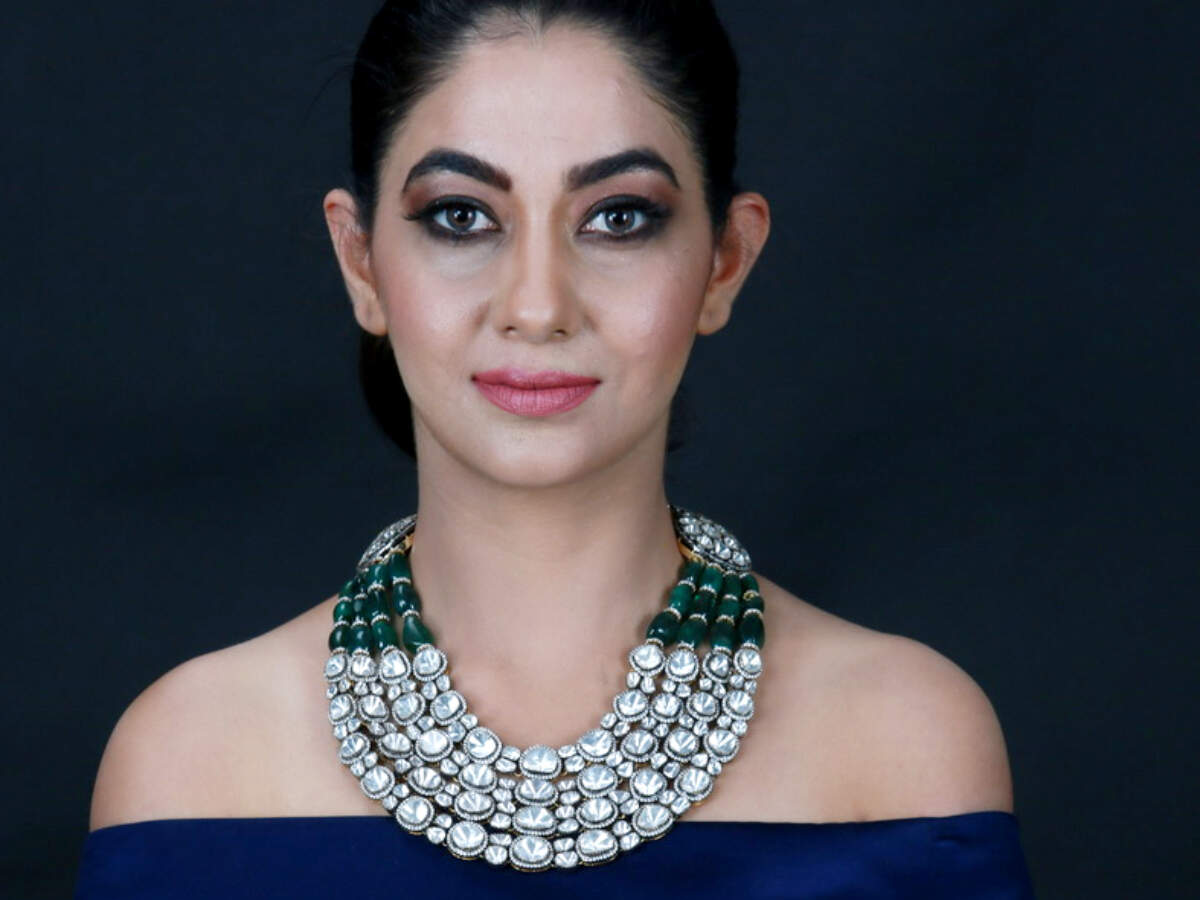 (Polki necklace by Archana Aggarwal)
Polki necklaceDon't underestimate a polki necklace as it adds a certain element of class to any jewellery box. "Wear them out to turn a simple event into an all-out occasion," suggests Archana.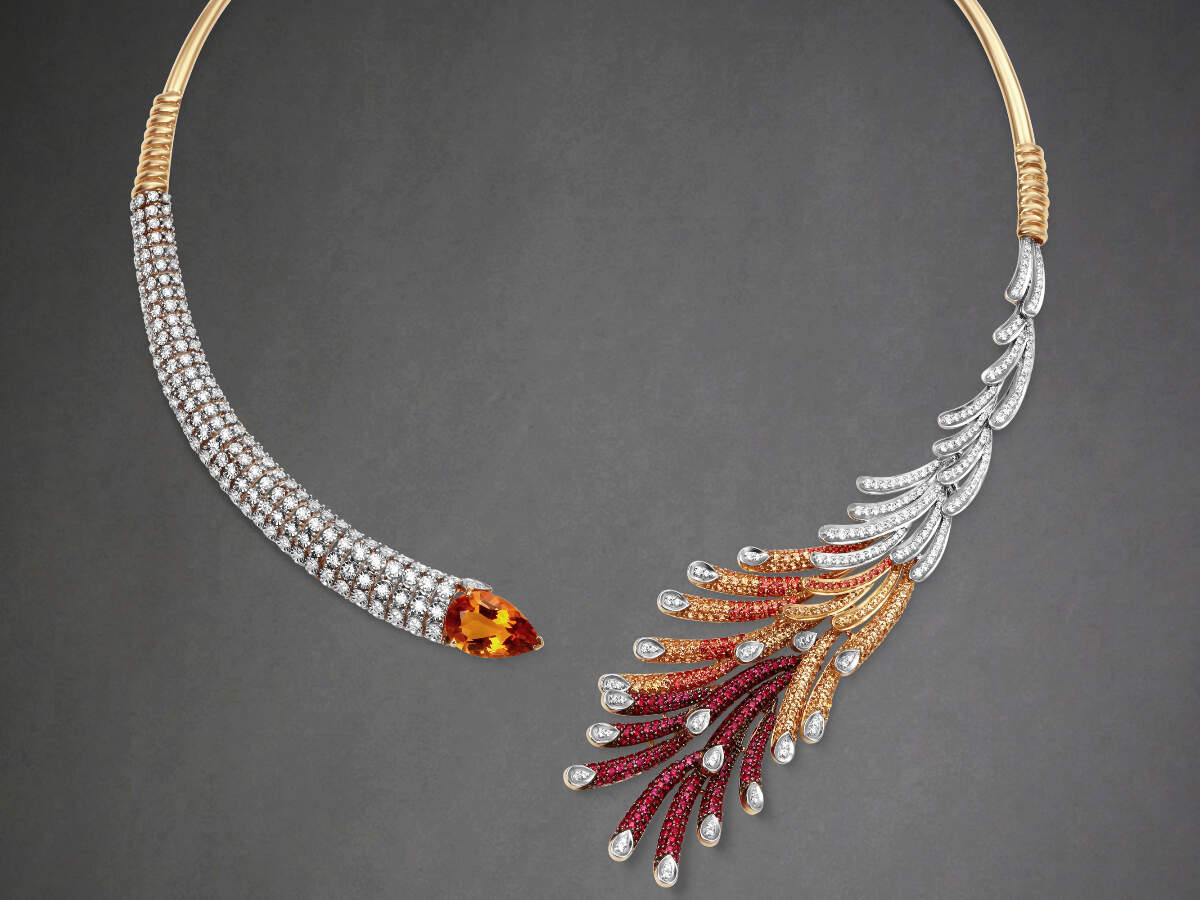 (A choker necklace from Tanishq)
Collar and choker necklaces


Abhishek Rastogi, Head of Design, Jewellery Division, Titan Company Limited feels just like a heritage kanjeevaram or a little black dress, there are some staple jewellery pieces that every woman should have in her trousseau box, which are versatile enough to complement her various moods and looks. According to Abhishek, "Beautifully crafted collar necklaces or straight chokers are all in vogue; moreover they look equally stunning with a tailored jacket or an elegantly draped sari. Similarly, big statement earrings and cocktail rings are conversation starters, especially when they tell a story just like our pink sapphire earrings that echo the glory of cherry blossom blooms."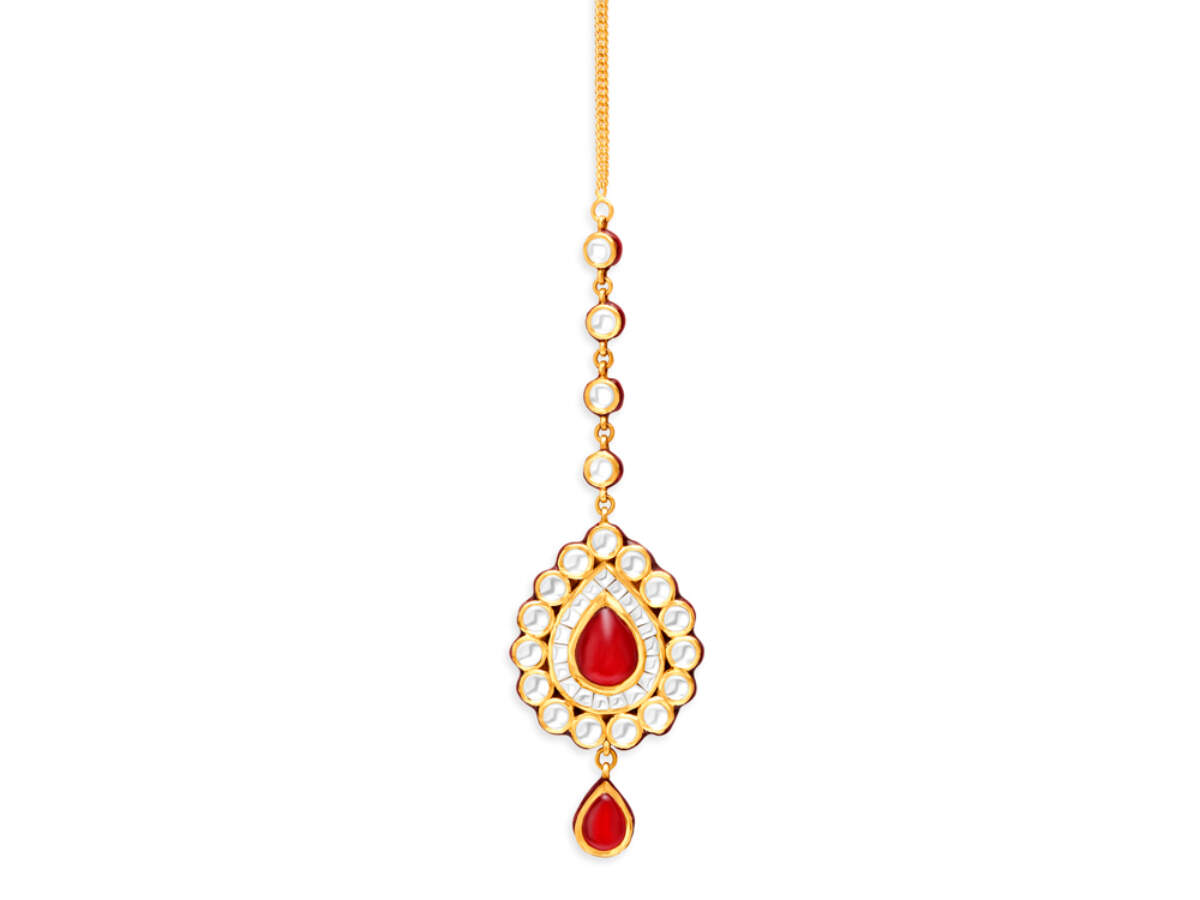 (A maang tikka from Tanishq)
Maang tikkas


We love wearing ethnic outfits, and one jewellery piece that complements most ethnic outfits is a maang tikka or a traditional piece of head jewellery. "Maang tikkas, which have been part of the bridal jewellery set for long, have also evolved into a more contemporary avatar. Whether they are in a bold chand form that covers the entire forehead, or a tiny dainty floral pattern, they have the power to uplift all ethnic looks. This bold accessory helps to stand out from the crowd without being over the top," adds Abhishek.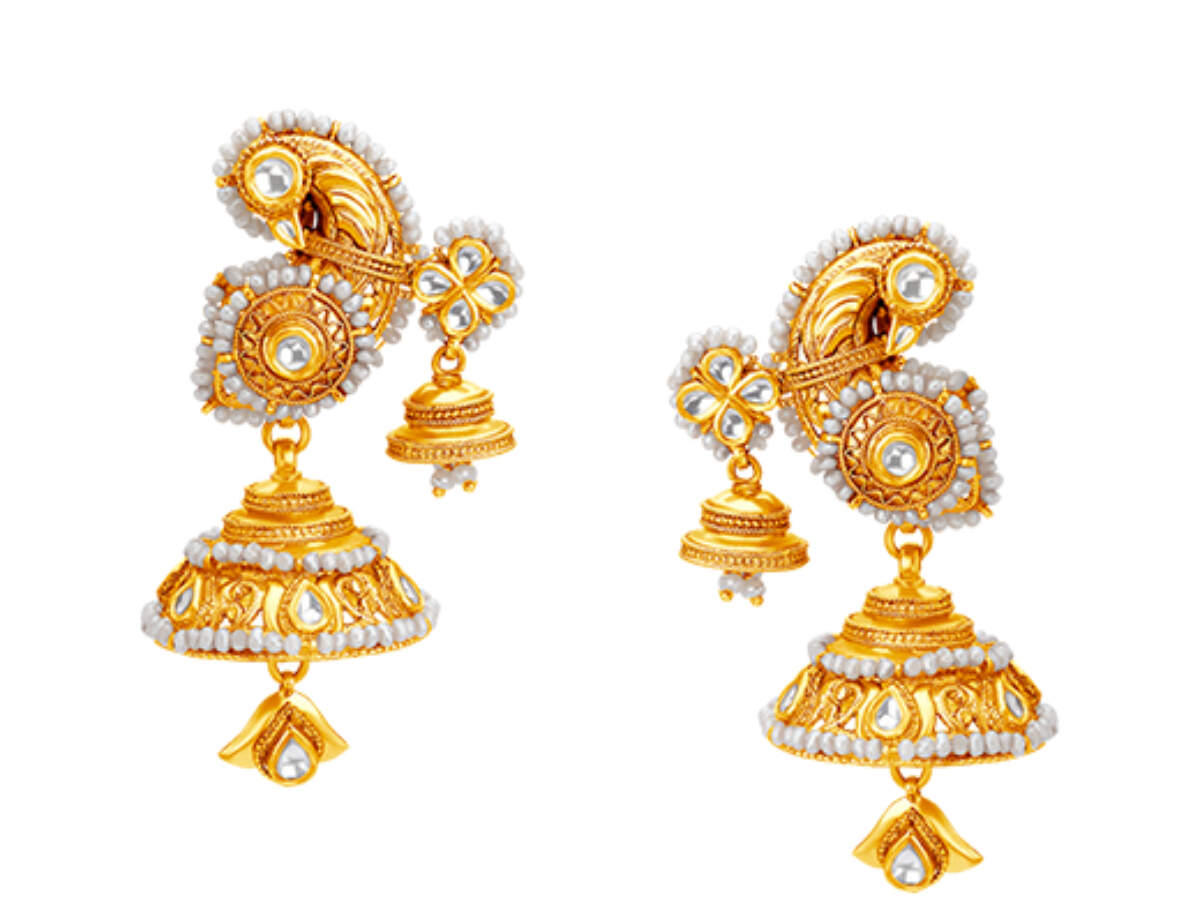 (A pair of jhumkas from Tanishq)
Jhumkas


The jhumka or the iconic bell-shaped earring has evolved since the Mughal era into something that's very chic and easy to wear. According to Abhishek, "One should not ignore the humble jhumkas, complementing with ease both a minimalistic kurta salwar set and a heavy Banarasi sari, one can even wear them with western outfits for an elegant fusion look.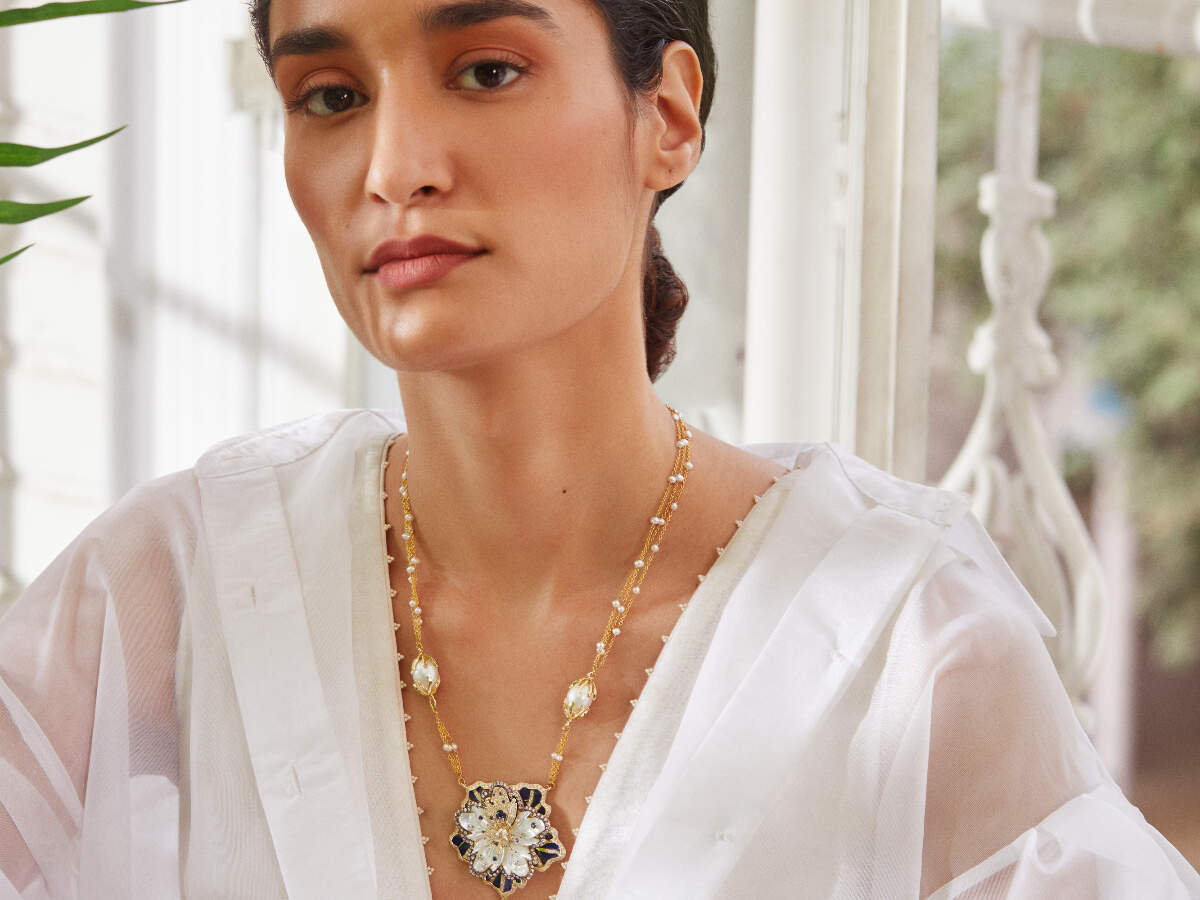 (A meenakari pendant from Sunita Shekhawat)
Big pendant


Small is out, and big is in when it comes to pendants. And, if you don't have a big and colourful meenakari pendant in your collection, then it's truly incomplete. One of India's most popular jewellery designers, Sunita Shekhawat feels a meenakari pendant can, "Standout, can be a daily wear piece and be a strong statement of self expression."
The designer has just launched her latest collection 'Bijou Bijou', which comprises jewels for a modern woman's jewellery wardrobe which can be dressed up and layered in bold and beautiful ways of self expression and boasts of many meenakari jewels. Speaking on the collection, Sunita says, "I have grown up travelling the length and breadth of India, with a father who served in the Indian Air Force. It is the most natural thing in the world for me, to explore different cultural styles for inspiration. A beautiful creation knows no boundaries. Our meenakari karigars have been working on the Plique-à-Jour technique for the past two years. They have beautified its diaphanous enamelling with the colours and patterns of our traditional methods in a truly exceptional way. Plique-à-Jour is fragile because of technical complexities, and the fact that its beauty could have easily been lost in the pages of history for the same reasons."
Disclaimer: Content Produced by The Gem & Jewellery Export Promotion Council