NEW DELHI: For the first time in almost a year, India is all set to host an international cricket series on its soil. India and England lock horns in a four-match Test series starting February 5 in Chennai.
England were in fact the last team to beat India in a Test series on Indian soil. They won the 2012-13 four match series series 2-1.
With both sides in red-hot form, an epic contest is expected between the two heavyweights. India are one of the favourites to make the inaugural World Test Championship final. England only have an outside chance.
Going into the series, India will be oozing confidence with their recent historic 2-1 series triumph Down Under. England too were clinical during their recently concluded tour of Sri Lanka, where they wiped out the Lankans 2-0.
With the rivalry once again resuming, this time on subcontinental tracks, batsmen from both sides will be itching to stamp their authority on the series.
TimesofIndia.com here takes a look at the top run-getters from the current squads in India vs England Tests played in India and what you can expect from them in the high-octane series that begins this Friday, February 5:
Virat Kohli
– 843 runs in 9 Tests vs England in India
It's really not a surprise to see Virat Kohli on top of the pile here. He is after all the most prolific scorer across formats that India has had since
Sachin Tendulkar
.
The Indian skipper missed out on being a part of history when India, under unprecedented circumstances, triumphed in Australia. But the 32-year-old will be raring to make up for it in the upcoming series against England.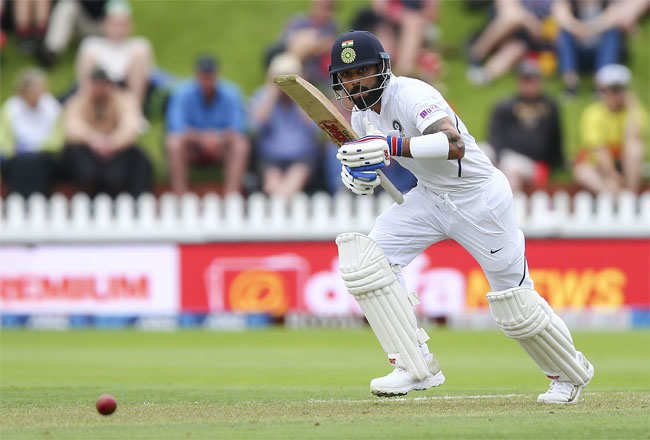 The Indian superstar, who went without a ton last year across formats, is coming into the series, fresh from a paternity break. The Indian run machine has 843 runs to his name against England at home and will look to explode in the series.
Kohli has recently dropped down to fourth in the ICC Test batsmen rankings. Expect him to climb a few rungs if he gets going against the English. The Indian captain, who averages over 70 against England in India, is currently the top run-getter in the current squads in this bilateral contest.
With 3 hundreds and a couple of fifties that also include a double ton during the 2016 series, Kohli has brought his A-game to the table whenever the two sides have clashed on home soil. And with fans finally looking to return to the stadiums for some live action, Kohli's batting prowess will surely be a crowd puller.
The aggressive style of captaincy that Kohli is famous for will also be up on display when the two sides lock horns in the 4-Test rubber.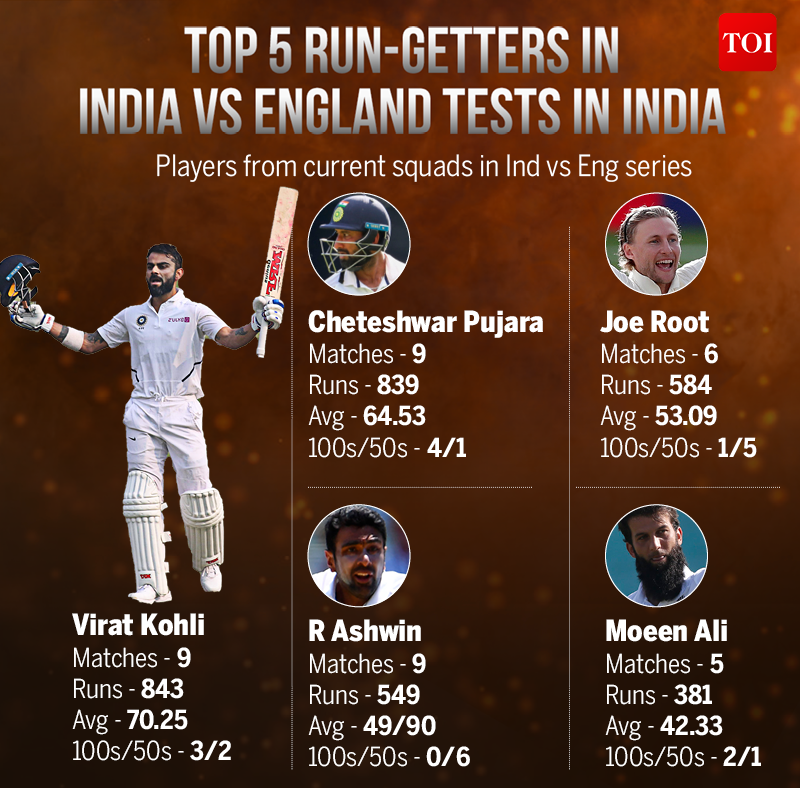 Cheteshwar Pujara – 839 runs in 9 Tests vs England in India
At number two on this list is India's rock Cheteshwar Pujara.
A true warrior, who weathered all kinds of storms in hostile conditions Down Under, Cheteshwar Pujara will finally get to play some cricket on familiar turf. The 'Pujara wall' was key to India's success in Australia and once again the 33-year-old will be in the thick of things against the likes of James Anderson and Stuart Broad and the express pace of Jofra Archer.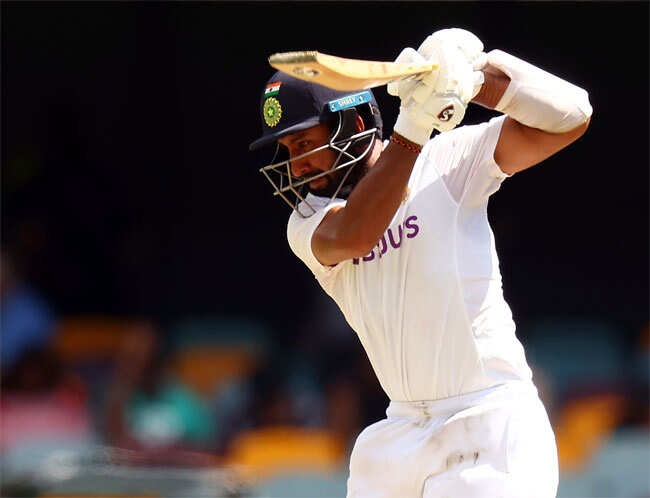 Known for wearing down the opposition bowlers, Pujara like skipper Virat Kohli has been exceptional against England in India in the past. In the 9 Tests that Pujara has been part of against England in India, the No.3 batsman has averaged a staggering 64.53 with four tons and a fifty to his name.
The double ton of 2012 in Ahmedabad will be a very happy memory for the Saurashtra batsman. Two of the four Tests vs England this time are scheduled to be played in his home state of Gujarat. With inexperience in the England spin department, Pujara will definitely look to cash in big, making India the front runners early on in the series.
The way he handled Nathan Lyon in Australia was evidence enough that he can tackle the likes of Moeen Ali, Dom Bess and Jack Leach. There's no doubt that Pujara's will be one of the prized scalps that the English bowlers will be aiming to take.
Joe Root – 584 runs in 6 Tests vs India in India
England captain Joe Root, who is also the best batsman in the English set-up currently is at number three in this list.
Root will become only the 15th Englishman to play 100 Tests for the country when he steps onto the field at the Chepauk on February 5th for his milestone match. But entry into that elite club won't be top most on his mind.
He has a massive responsibility to guide his team against an opposition that is incredibly formidable at home and is very high on confidence after a superlative series win in Australia.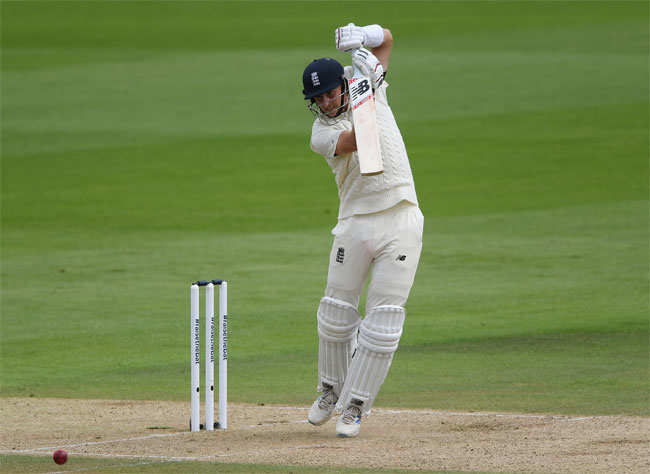 His own batting form is in top gear. On the recent tour of Sri Lanka, the English captain scored 426 runs, which included a couple of big hundreds, making him possibly the biggest threat for India in the upcoming series. Root, who amassed 44.4 percent of the total runs scored by England on the tour of Sri Lanka, showed how well he has adapted to the subcontinental conditions.
In the past as well, Root has managed to score a bucket full of runs in India. With 564 runs in 6 Tests, Root is currently the best amongst the English batsmen on Indian soil. A ton and five fifties take his average to over 53 when it comes to scoring in India. With a bit of inexperience in the English batting department, Root will be the perfect man to lead from the front if England are to survive in India.
Ravi Ashwin – 549 runs in 9 Tests vs England in India
It's not a specialist batsman, but India's current premier spinner R Ashwin who is in fourth place on this list.
Ashwin's batting prowess has always been underrated and he needs to be given more credit for being a very brave and on many occasions a very reliable batsman in Test cricket. The very courageous knock that he played under trying circumstances in Sydney to save the match for India, along with Hanuma Vihari, once again showed just how dependable he can be, even in trying circumstances, with the bat.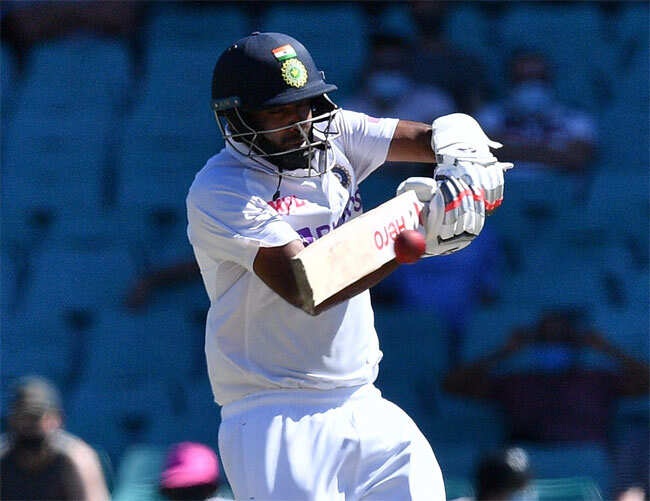 Ashwin stepped up to the plate big time in the third Test against Australia to once again bring to the fore his batting capabilities. But for the 34-year-old off spinner, scoring against England and that too in India has never been a problem.
So much so that, he is the fourth highest run-getter in the bi-lateral series amongst players from the current squads. With a total of 549 runs in 9 Tests he has played vs the three Lions at home, Ashwin averages just under 50 when it comes to contributing with the bat.
Even though Ashwin does not have a ton to his name against the Englishmen at home, but his 6 fifties lower down the order in the past have often been a major factor in India's domination over the visitors.
This time around, especially in the absence of Ravindra Jadeja (in the first two Tests), Ashwin will have the added responsibility to steady the tail and not allow a meek surrender if the situation so demands and the Tamil Nadu man will be looking to cash in on the opportunity and stamp his authority once again as not just a terrific strike bowler but a very reliable all-rounder.
Moeen Ali – 381 runs in 5 Tests vs India in India
It's an English all-rounder who is fifth on this list. Moeen Ali might seem like a surprise element on this list, but the 33-year-old, even though he has only played one series before on Indian soil, has managed to impress with the bat.
During the 2016 tour, Moeen was phenomenal with the bat as he managed a couple of tons and a fifty, amassing 381 runs. Moeen might have only played 5 Tests in India, but his figures suggest that he enjoys batting on Indian tracks more than perhaps his bowling.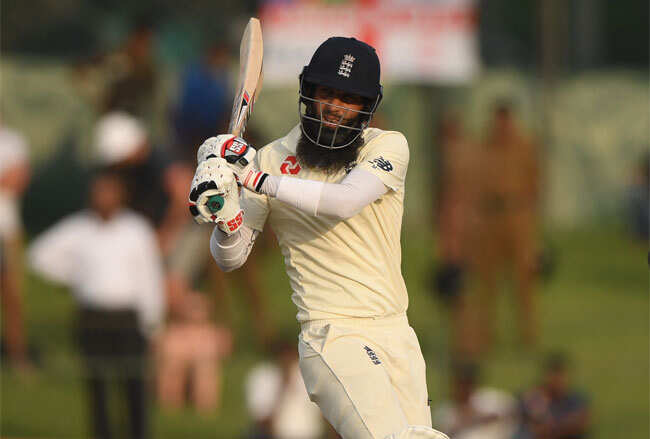 Moeen missed out on the tour of Sri Lanka due to a bout of the Coronavirus, but the 6 foot tall all-rounder would be raring to go as England face a stiff challenge against a very strong opposition.
Over the years Ali has taken on the responsibility of being a proper all-rounder for England and not just a spinner.