While the fashion world still recovers from the damage inflicted by the pandemic and looks forward towards finding its feet in the new normal with digital and phygital shows, Indian fashion is witnessing something it hadn't seen in years. That is, the coming together of two arch rivals and joining forces to create one platform for the fashion fraternity to showcase their talent and bring out the best in fashion through this collaboration between FDCI and Lakme Fashion Week. The duo had parted ways in 2006 and are now back together even stronger.
Talking about the association, FDCI chairperson Sunil Sethi says, "In pandemic times, everybody has realised that we really need to refocus on things and how to handle the new situation. Fashion needed a rethink. We realised that people have limited time and need to focus and make fashion focus more important than anything else. And a few meetings with Rise and Lakme guys over Zoom call were enough to see that we should realign our forces."
Sharing about whether this association is going to continue in the near future, he says, "Both FDCI and LFW will try to see what is best for themselves as well as for the designers. Our fraternity is open to discussion on the way forward. As of now, no discussion on the plan going forward has been discussed."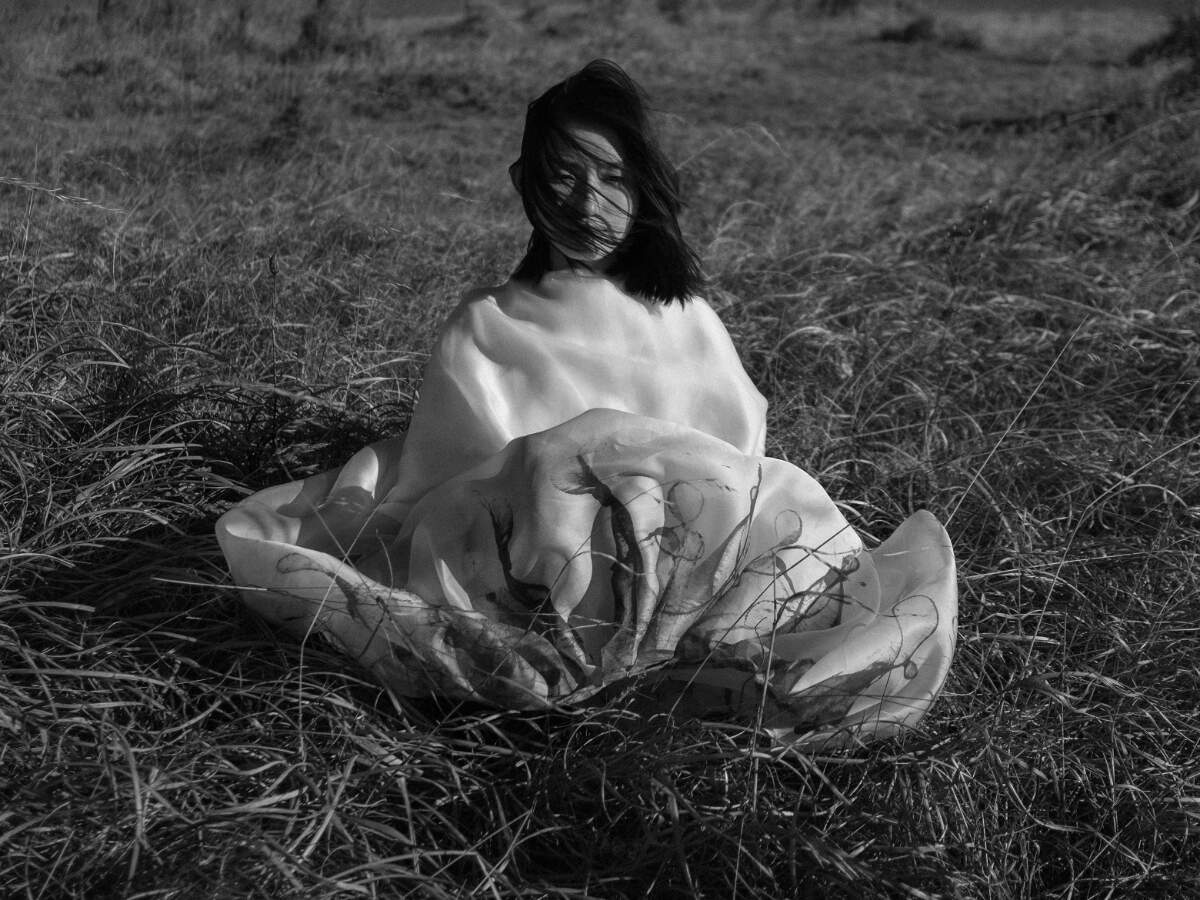 (A P.E.L.L.A creation)


"There are three platforms which people talked about this time. A physical platform where we did 17 shoots at the FDCI office. Where people were able to do whatever they wished choreographer to a director of photography, to LED curbs, light and music. You will see a few designers who will showcase their fashion films and there will be on-ground shows as well which will be happening on the weekend," he adds.
Kolkata-based designer Anamika Khanna will be opening the show and her collection titled 'Timeless The World' will be a collaboration of art and textile. It's a testament to the fact- what gets created is bound to perish. The designer will also be presenting her menswear range during the showcase.
The grand finale will be an on-ground event presented by designer Ruchika Sachdeva from Bodice. The other on-ground shows will include Masaba Gupta and Manish Malhotra among others, who would be doing live shows in Mumbai.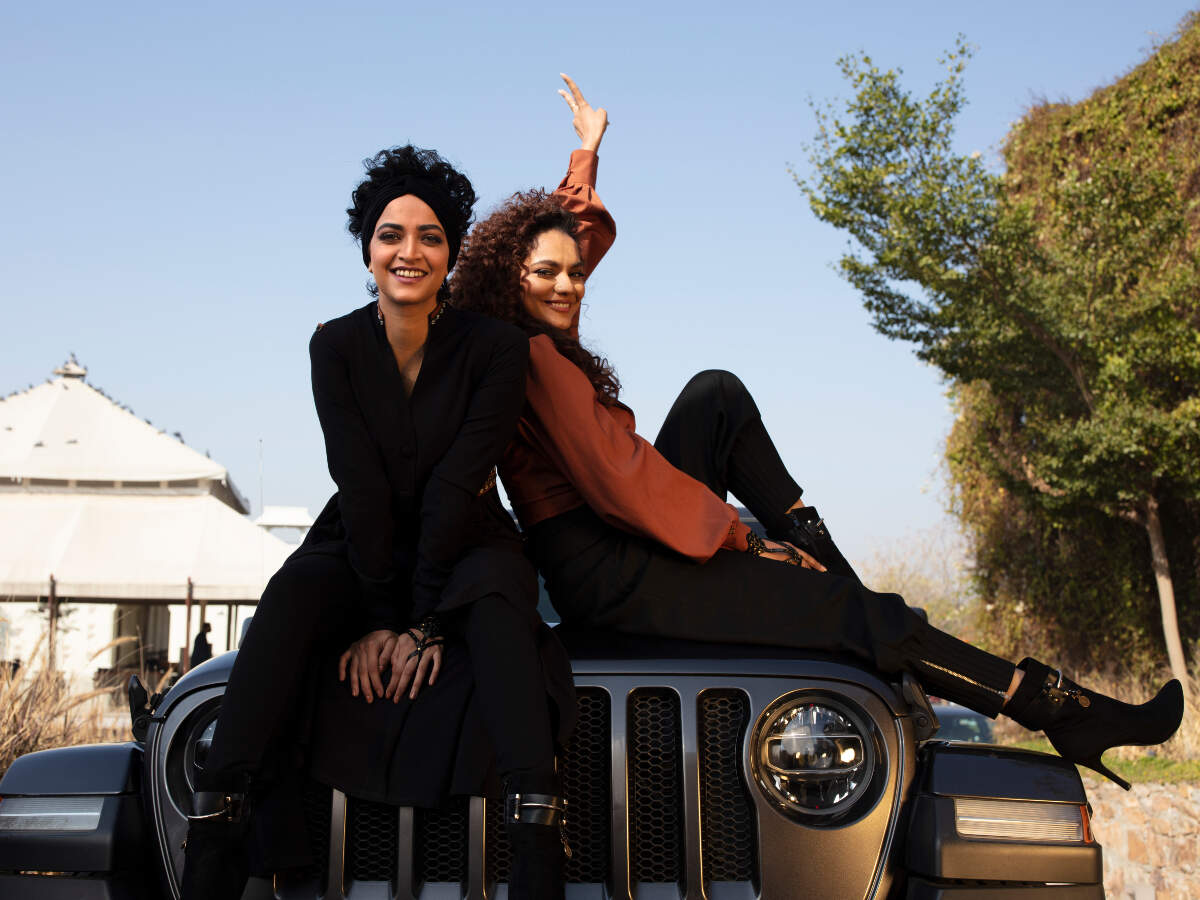 (Models in Shantanu & Nikhil creation)Most of the shoots for the designer showcase took place at the FDCI office in New Delhi using state of art technology. The event will be a fine mix of fashion films and pre-recorded shows.
There will be day dedicated to sustainable fashion where several designer brands like Payal Pratap, Ritu Kumar, Huemn, Khanijo, Urvashi Kaur, Outhouse, Jenjum Gadi and Papa Don't Preach will be showcasing their sustainable creation and also break stereotypes around sustainable clothing that they lack style or are mundane. Their fashion film will also highlight techniques that make ethical clothing not just safe for the planet earth but also how these garments can look glamorous in every aspect.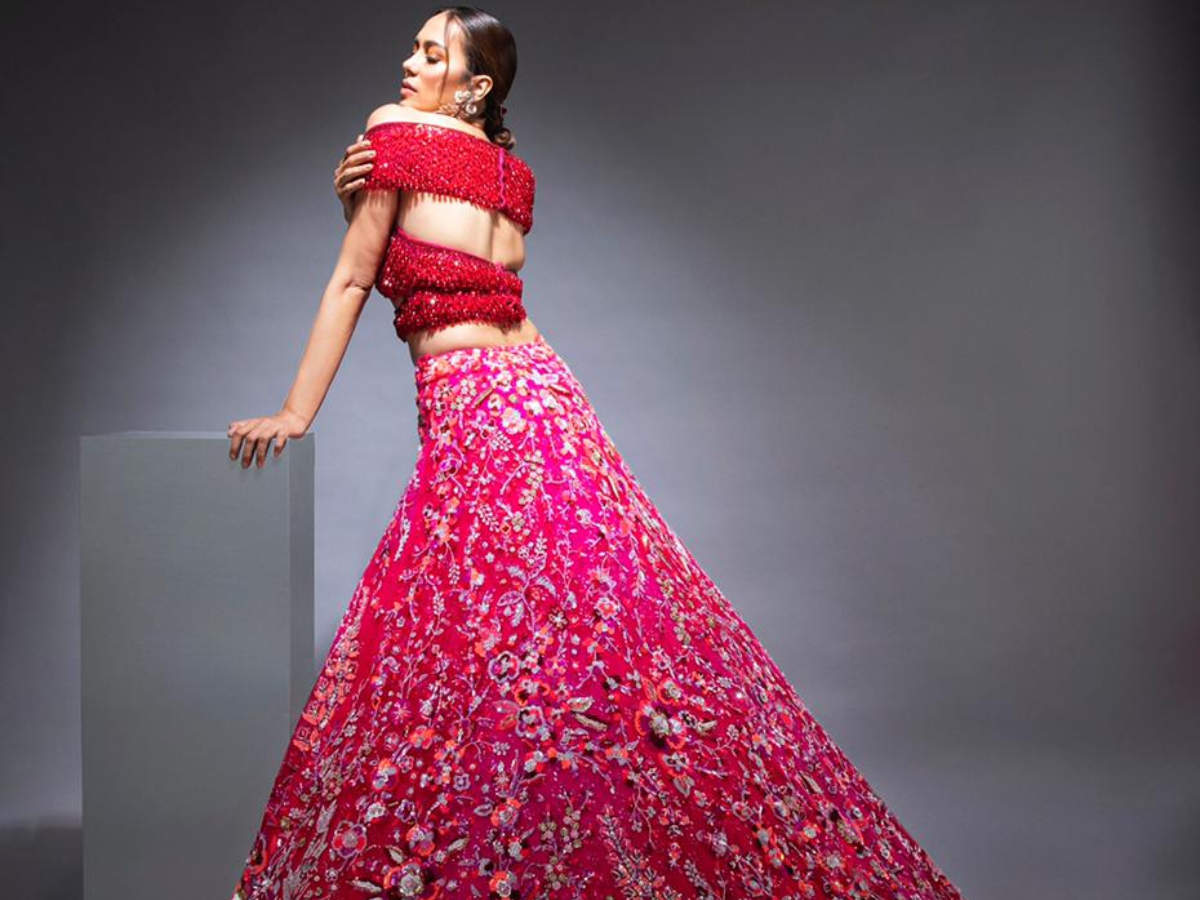 (A Suneet Varma creation)Designer Suneet Varma's collection titled '50 Shades of Happiness' is inspired by the magical beauty and splendor of the valley of flowers. Known for his shimmer and shine, the designer has retained the glitters along with the abstract artwork mixed with modernity.
Designer duo Pankaj and Nidhi will be presenting their collection titled Kaliedo. As the name suggests, the entire collection will see a pop of rainbow hues with hand cut appliques. The outfits are a reinterpretation of various multi-coloured kaleidoscopic forms and have been visualised in flowing maxi, mini dresses and tailored co-ord sets.

Shantanu & Nikhil's collection titled SNSafari reinforces the spirit of the brand and features earthy tones in the form of asymmetric kurtas, cropped jacket shirts for women, open cut sherwanis and structured cut with Nehruvian details for men.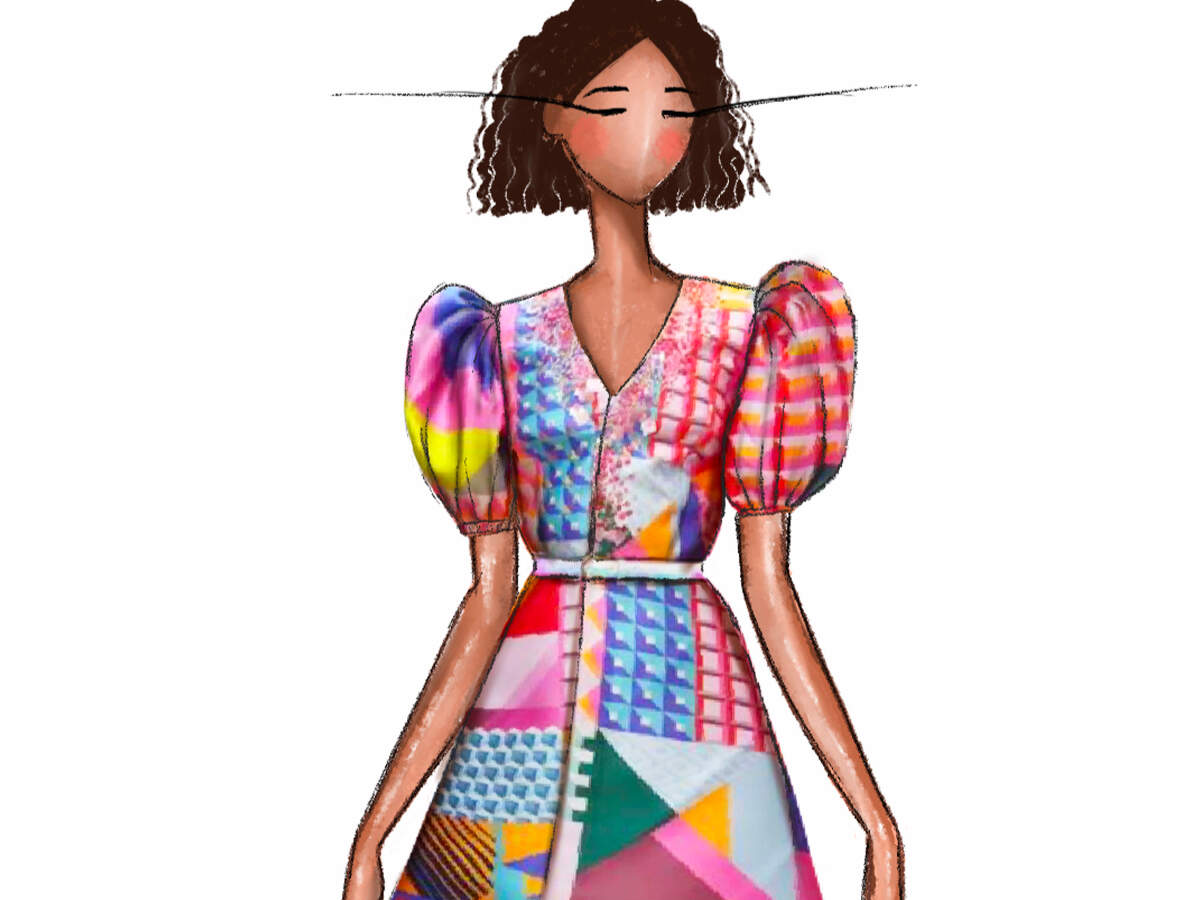 (A sketch from Pankaj & Nidhi's new collection)


This season will also be seeing various brand collaborations with designers. The shows can be seen live on the social media handles of FDCI and Lakme Fashion Week.