CHENNAI: Ahead of the first Test at
Chepauk
, talks have centred around how the Indian and
England
spinners will fare on the flat pitches here.
But former England fast bowler and bowling coach
Darren Gough
feels pacers too could play a significant role considering the strength of speedsters in both sides.
While pacers Jasprit Bumrah, Ishant Sharma and the in-form Mohammad Siraj lead the Indian attack, James Anderson, Stuart Broad, Jofra Archer and Ben Stokes will shoulder the responsibility for England. "I am a huge fan of Bumrah. He is hard to pick because of his action and the angle that he creates. He also has a natural variation and that makes him lethal. Ishant has reinvented himself and bowls in the right areas which makes him a wicket-taker while Siraj has a huge heart.
"For England, it will be a massive tour for Archer. Due to his IPL experience, he knows where to bowl on Indian pitches and it will hold him in good stead. Stokes is a clever bowler and England should use him as a wicket-taker. Broad and Anderson have 1000 wickets between them and you don't need to teach them anything new. In fact, given Broad and Anderson's form, England should play them both in the first Test and go with two spinners. From the second Test, England can look at playing three spinners," Gough told TOI.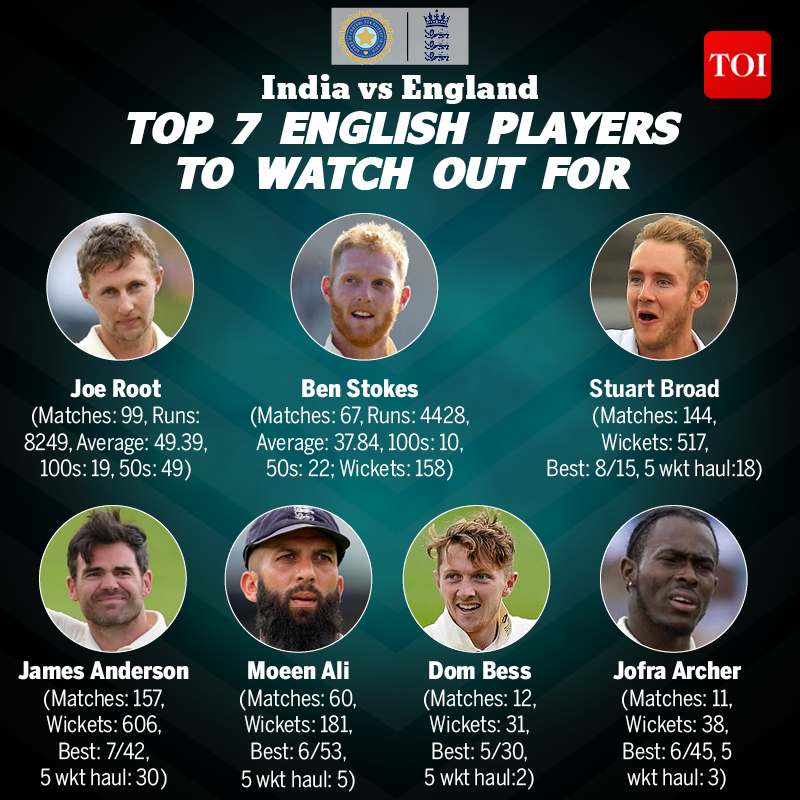 Gough also prescribed how the English pacers could be effective against the likes of Indian batsmen Virat Kohli, Rohit Sharma and Cheteshwar Pujara. "England need to use the new ball well and attack the stumps as the ball is not going to swing and seam much. Sharma and (Shubman) Gill though tend to chase the off-stump deliveries so you might try your luck there. But Kohli, Pujara and (Ajinkya) Rahane will bat time so there is no point in frustrating them by bowling the off-stump line. If you are bowling at the stumps, you also need to get the field right. Otherwise, you may go for runs. Once the ball gets old, you can bowl back of length, hit the pitch hard and vary your pace," Gough, who tweets from @DGoughie handle and is active on Instagram too at @darrengough44, suggested.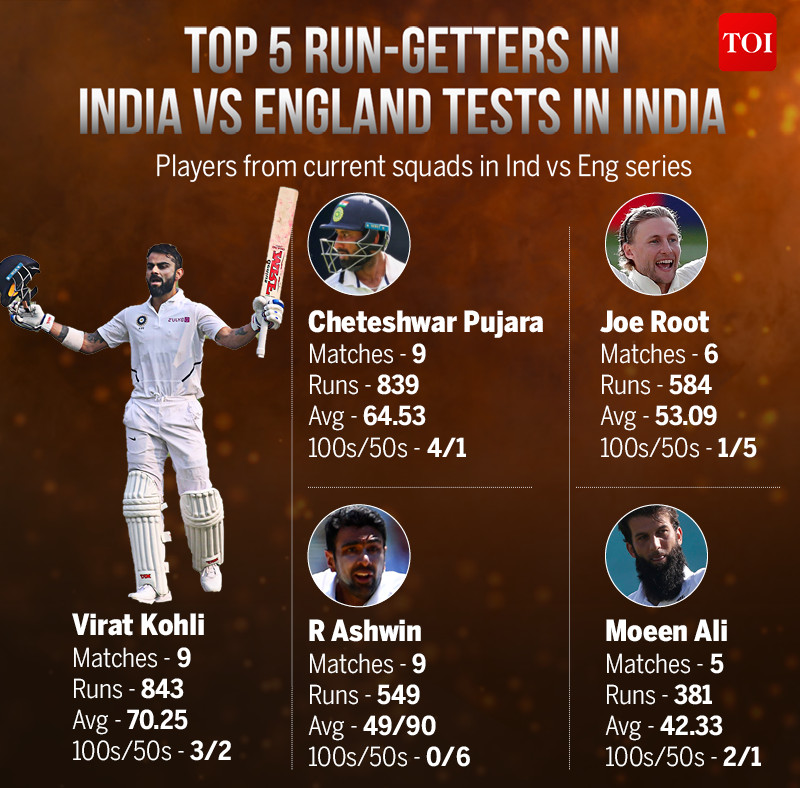 The 50-year-old also chalked out a game plan for the England batsmen. "We have been playing an attacking brand of cricket in the last few years where the batsmen put the runs on the board and the bowlers put pressure on the opposition. The first Test will be extremely important. If England can win it, they will take a lot of confidence," Gough said.
In recent years, India have produced a lot of quality fast bowlers and Gough credits the IPL. "IPL is such a wonderful tournament. Young Indian players get to share the dressing room with big stars and learn a lot from them. In fact, I would love to work in IPL as a coach, bowling coach or a broadcaster," Gough concluded.