Tom Hiddleston, the suave and charming English actor apart from exuding cinematic brilliance as a bad-ass action hero, Nordic deity, British spy, has effortlessly carved a niche as a fantastic style icon.
Besides winning the Golden Globe award, Tom's terrific style sense has earned him the GQ award (2017). Undoubtedly, our beloved Marvel villain has been considered as the most stylish man. As the actor turns a year older, let's take a look at some of his stunning sartorial style choices:
1. Fashionable formal:
Tom has a truly gifted physique and no one can don suits like our 'Loki'. This sleek, classy look comprising a navy single-breasted suit, white shirt, black shoes, teamed with a pair of lovely glasses is testimony to Tom's impeccable dressing sense. Notice the dark violet tie that is upping his style quotient.

2. Casual business:
Wearing a vintage, gingerbread brown single-breasted suit with silky, polka dotted tie, Tom exudes perfection. His whole-cut chocolate shoes look elegant and match the casual business feel.
3. Conventional business casual:
Tom loves checks. Like here he can be seen oozing oomph in this dark grey windowpane, single-breasted suit, with white pocket square, blue shirt, navy knit ties teamed with black Oxford shoes.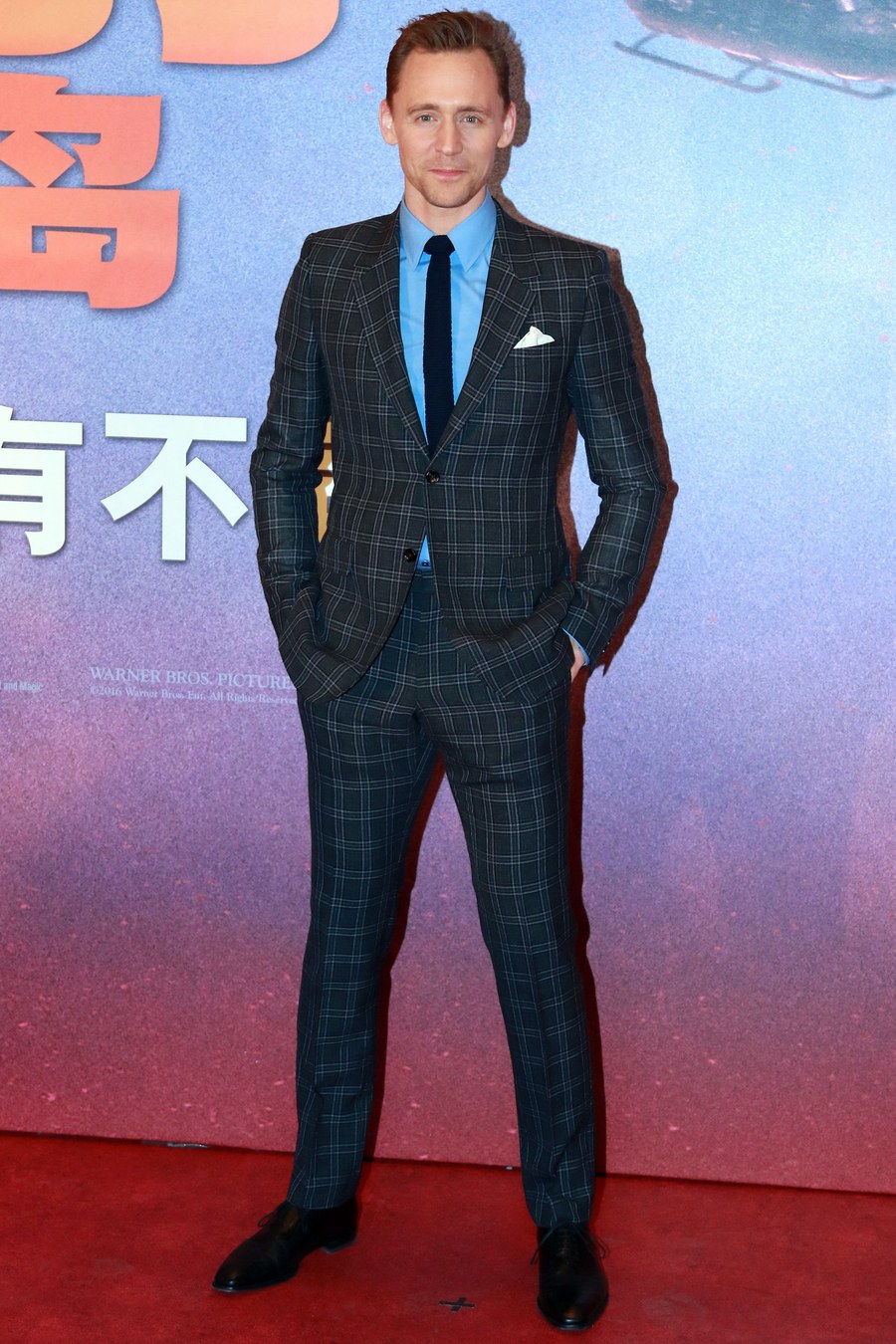 4. Statement knitwear:
Tom could be seen donning a cashmere burgundy sweater with a structured black coat in a high-quality fabric wool, teamed with dark jeans and belt. With hair brushed back, the look is easy, breezy.
5. Tuxedo:Tom looks such a show stealer in this sharp, black and white, well-fitted tuxedo. His hair gelled neatly enhances the glamour.
Tom next features in Loki limited series as he reprises his role as God of Mischief.